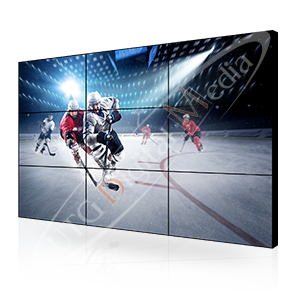 Professional-grade Video Walls
Fully customizable in size to meet any space requirements, UTG's dynamic Video Walls fuse together as one, for flawless, vibrant results. Composed of high durable quality panels, our video walls are guaranteed to offer superior visual performance. Ideal for any type of industry, they make perfect in retail, education, hospitality, and even as menu boards in the food industry.
Hardware:
Ultra thin and narrow bezel of 1.7mm, real seamless with matte finish
LCD screen brightness up to 700cd/m2
Ultra-high resolution of 1920 × 1080 ~ 4K
High reliability and stability
24/7 of continuous operation
Highly reliable industrial power supply design, heat flow guide design to ensure stable operation
HDMI input with multi-display splitter
Content Management
100% control of the screens and content featured
Enables single screen changes (or entire network changes) from anywhere in the world with an Internet connection
Live feed programming (time, weather, bulletins, news, alerts, etc.) presented in real-time
Capability to schedule content in any desired interval (by the second, by the minute, every 5 minutes, etc.)
Freedom to unleash imagination & creativity through customization of the design of the screen, as well structure all content featured on the screen
Extremely user-friendly, flexible, and hassle-free
Effectiveness on brand awareness
More views than static displays
Customer satisfaction increase
Market areas for video walls
Interested in our signage?
View more of our works

Client Care
24 Hour Support

Graphic Design

Highest Quality

Full Protection

Unbeatable Warranty
Like what you see? Contact us!