Professional-grade LED Video Walls
Expand the possibilities for digital signage. Fully customizable in size, UTG's dynamic displays fuse together as one, for flawless, vibrant results; our displays and software technologies can be used in a variety of industries, including retail, hospitality, advertising, education, transportation, corporate buildings and they offer flexible arrangements for menu boards in the food industry.  Multi-touch video wall available.
Video Wall in control rooms as monitoring solutions, security and surveillance

Video Wall in Retail stores behind the Cash Area or Around the Store

Video Wall in public facilities, public services, transportation and telecommunications 

Video Wall in the Food Industry as Digital Menu Board

LCD Matt Finish Video Wall in retail outlets, modern retail, standalone digital signs, interactive displays,  artistic video wall, video wall digital signage

Video Wall as Network\Internal Communications Digital Signage

Video Wall for hotels and casinos

Video Wall for Schools, colleges and universities

Video Wall for Healthcare, hospitals, pharmacies and clinics

Video Wall for Automotive, in car dealership and sales centers

Video Wall for Stadiums and Arenas

Video Wall for Airports, bus stations and other transportation

Video Wall Digital for Building Directory, Lobby Digital Signage and Office Building Digital Signs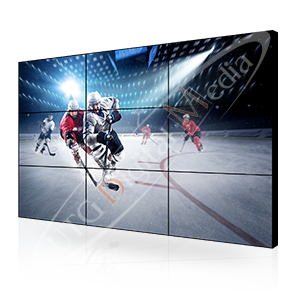 Features

UTG's video wall is a multi-screen setup tiled together contiguously or overlapped in order to form one large screen. The display panels are made with 700+ nits brightness to create a visually stunning video wall. The displays are easily installed, maintained and managed.
Matte finish panel

Ultra-narrow bezel as thin as 3.5mm

Available in 1080p HD and 4K resolution

Variety of sizes and orientation

High-brightness 24/7 displays

Free-standing or Wall-mounted options

Interactive touch option available

Custom built mount

Simple installation

    
Mounting Systems
UTG's video wall can either be mounted or operate free-standing. Our mounting systems offer a variety of options for different screen sizes, arrangements, orientations or number of displays.
Content Management
High-quality video and real-time information feeds

Input content from anywhere in the world

Control and process data from multiple sources

View content in many sizes

24/7 reliability and confidence