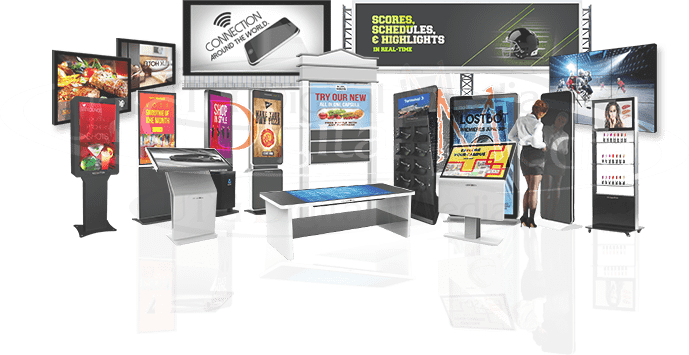 Indoor LED Digital Displays
Whether it's a dental clinic, office, school, or shopping center, indoor digital signage brings a lot to the business. You can expect immediate boosts in sales, better awareness, higher engagement, and productivity. And the best part: it is much cheaper than any alternative media sources!
Effectiveness on brand awareness
More views than static displays
Customer satisfaction increase
Transform the look of your business with UTG's modern customized technology that will give your business the impact it deserves! UTG Digital Media's innovative LED Stairs are revolutionizing today's digital signage industry around the world. Their unique abilities provide real-time programming and deliver mind-blowing visual content simultaneously.
Give your special event the wow factor it deserves with UTG's LED Floor, guaranteed to dazzle you and your guests! LED floors are ideal in cutting edge night clubs as dance floors, casinos and car dealerships, staging, runways and more…
UTG Plug and Play Stand-Up Displays are all-in-one units that can be sectioned to hold different content simultaneously. Content upload is in real time or prescheduled. They deliver instant effective ad campaigns for optimal brand creativity and expression.
LED Screen (Fixed or Mobile)
Fully customizable in size, this innovative digital solution is suitable for any type of event, private or corporate, trade show, shopping malls, nightclubs, airports and more…UTG's Indoor LED Screen exceeds all expectations with its durability, stability, and exceptionally vivid image quality; they are manufactured using the highest quality LED components in the market today.

Client Care

24 Hour Support

Design

Highest Quality

Full Protection

Unbeatable Warranty
Like what you see? Contact us!