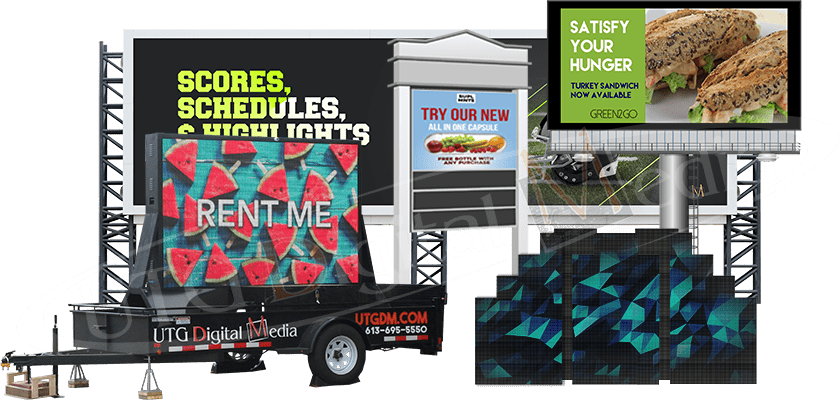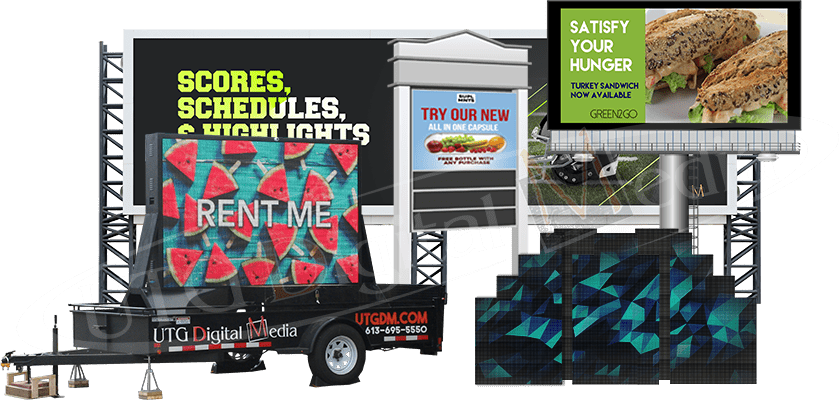 Outdoor LED Digital Signage
Whether it's a dental clinic, office, school, or shopping center, outdoor LED signage brings a lot to the business. You can expect immediate boosts in sales, better awareness, higher engagement, and productivity. And the best part: it is much cheaper than any alternative media sources!
Repurpose your existing outdoor pylon structure with our dynamic digital screens snd target high traffic areas with vibrant live screen programming, weekly sales, advertising, or local alerts using any format (text, image, or video).
Our advanced billboards are network-controlled electronic displays that are available in various formats and sizes, based on your unique vision and requirements. We are committed to excellent customer relationships, cutting-edge design, and delivering only the best quality products & services.
Advanced technology enables vivid real-time information to be delivered to large audiences – including score updates, brand marketing, emergency alerts, event promotions, sponsor recognition, and so much more!
UTG's Mobile Trailer is ideal for special events, sponsor recognition, festivals, and much more!
Venues are permitted 100% control of the content featured on the displays to allow for remote instant changes. With an expansive range of pixel pitch (the distance between LEDs), UTG offers the broadest selection of exceptional digital products for all sizes and distances. 
Features:
UTG's LED displays are custom-made using a combination of modules.
 Fully mobile/wireless (built in generator)
Wide range of pixel options
Online based content management
Protective panel
Dual maintenance modules
Ethernet, Wi-Fi, 3G, or LTE
Weatherproof (-40°C to +50°C)
| Specifications | Value |
| --- | --- |
| Backlit | LED |
| Size | 960mm*960mm*127mm |
| Module Quantity | 3*3 |
| Protection Grade | Front/Back: IP67/IP65 |
| Material | Metal |

Client Care
24 Hour Support

Design

Highest Quality

Full Protection

Unbeatable Warranty
Interested in our signage?
View more of our works
Digital Signage in Numbers
Effectiveness on brand awareness
More views than static displays
Customer satisfaction increase