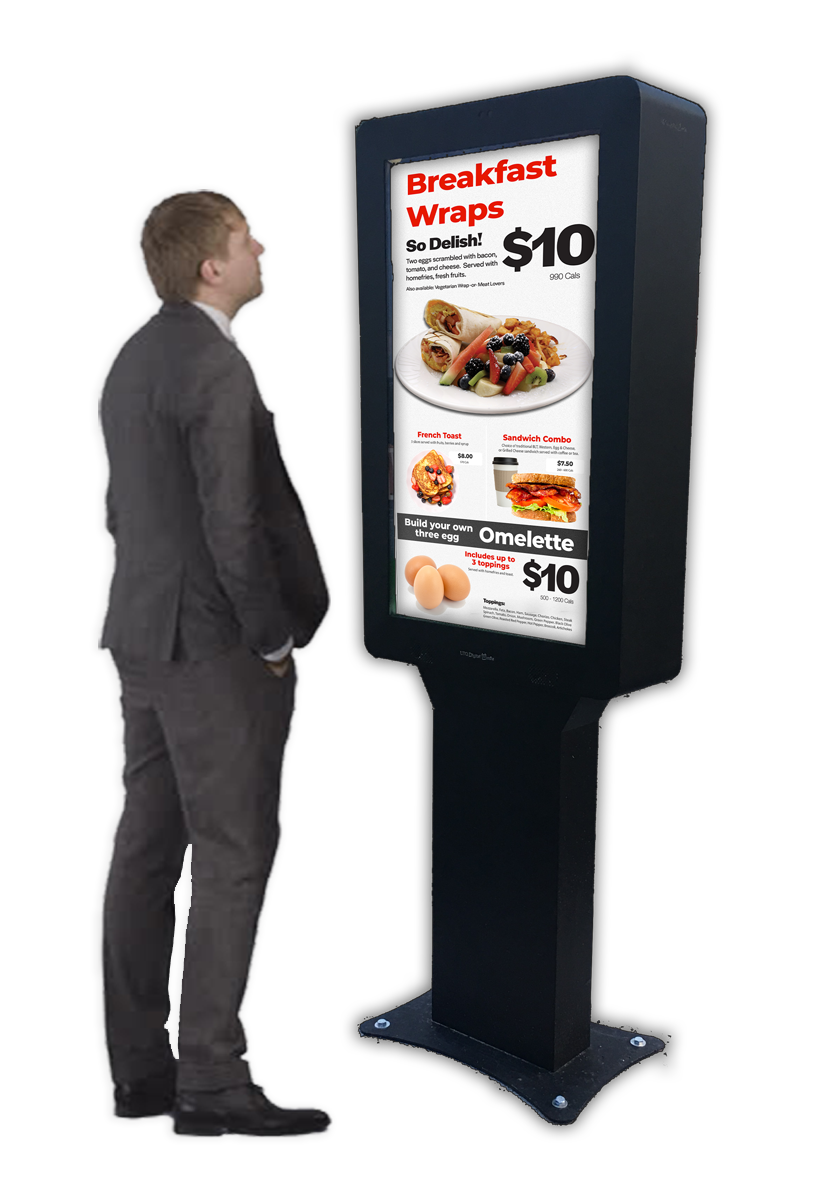 Whether it's a restaurant, office building or shopping center, UTG's Outdoor Digital Box offers many benefits for any type of business; from immediate boost in sales, better awareness, to higher engagement! …and the investment is much less than any alternative media sources!
At UTG Digital Media, we bring to you the newest and the best option for Outdoor Digital Displays! Use as Outdoor Digital Menu Board, Outdoor Digital Directory or Outdoor Advertising Display, our unique software gives the ability to upload content from the comfort of your office, or from anywhere in the world!! No more having to physically change content on static or back-lit displays… Think of all the possibilities…
Withstand Any Weather Condition
Made of durable steel casing with tempered glass, UTG's Outdoor Digital Displays are 100% weatherproof, and withstand -40°C to +50°C temperatures.
Water, dust, heat, hail, and snow proof, UTG's Outdoor Digital Displays perform perfectly in the harshest weather conditions.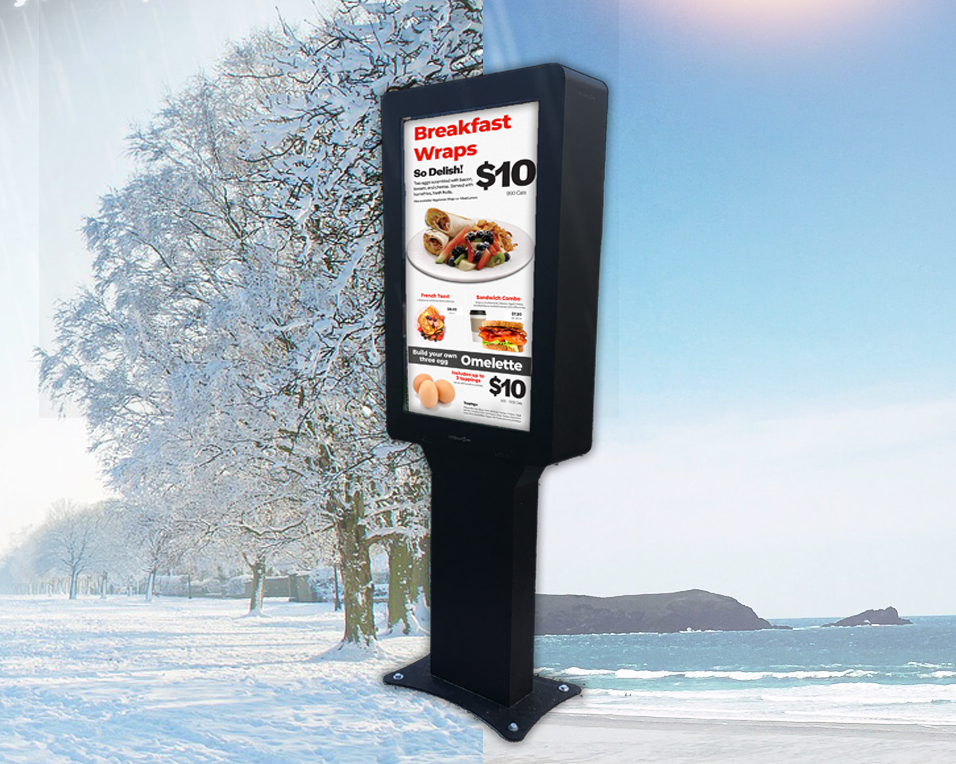 Smart CMS & Scheduling Updates
UTG's unique all-in-one system allows to update content any time, in real time, from the comfort of wherever you are… as simple!
UTG's Outdoor Digital Displays have a smart scheduling feature that also allows to plan and pre-schedule content by specifying days and times and holiday dates, with an automatic shut down or turn on functions.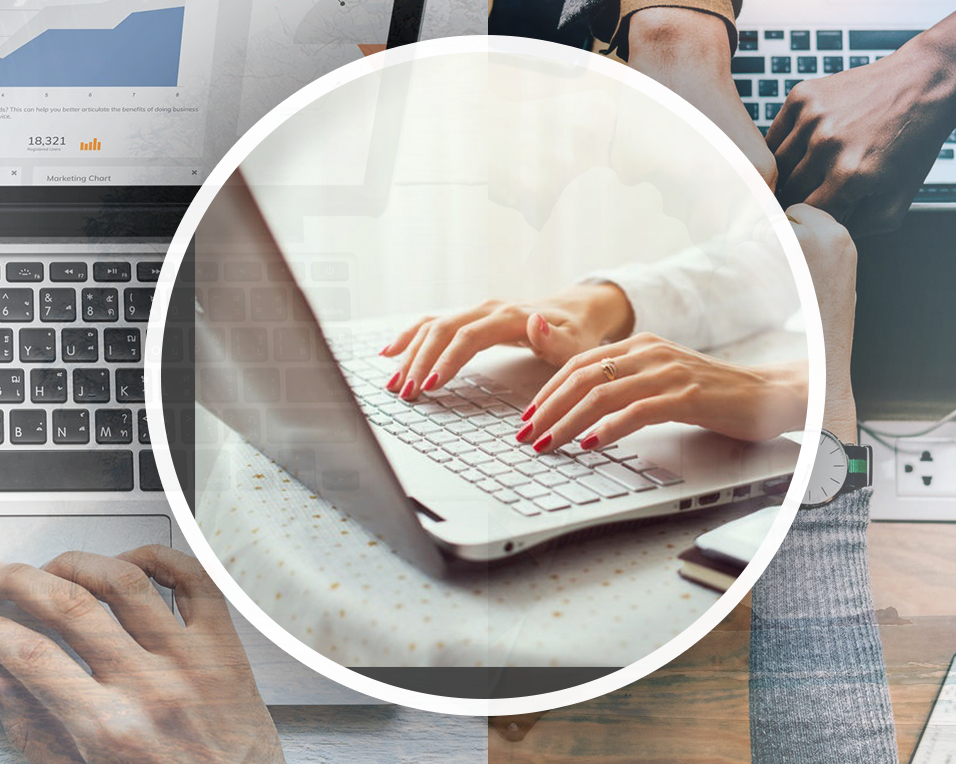 UTG's Outdoor Digital Displays deliver excellent visibility in any lighting conditions. A light sensor adjusts the brightness of the panels to effectively eliminate reflection and deliver excellent visibility even under the bright lighting conditions for a better readability. Plug and Play, No Extra Equipment
No extra equipment is required to use UTG's Outdoor Digital Displays; just a power plug and wifi access to upload content. The LED panel can run 24/7 with no burn-in. If you ever need us, we will be there to help. We are known for being very fast to respond to our customers needs. 
In 2010 we chose UTG Digital Media to supply and install a double sided
LED sign
. Over the years, their professionalism, knowledge and quick service made the experience easy and pleasant. UTG provided us with excellent advice at all times, answering all our queries and concerns. Very happy with the results. Thanks for the easy decision!
UTG made us shine, literally! Everything digital was beautifully laid out and contributed to the Red Carpet Vibe!