Rent or buy our Mobile LED Trailer
UTG's Mobile Trailer is ideal for special events, sponsor recognition, festivals, and much more!
Features
Fully mobile/wireless (built in generator)
Wide range of pixel options
Online based content management
Protective panel
Dual maintenance modules
Ethernet, Wi-Fi, 3G, or LTE
Weatherproof (-40°C to +50°C)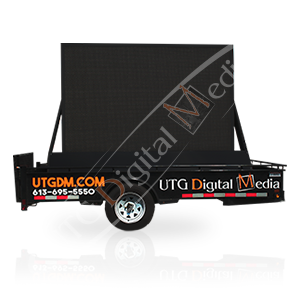 Interested in our signage?
View more of our works

Client Care

24 Hour Support

Graphic Design

Highest Quality

Full Protection

Unbeatable Warranty
Available today!
Contact us to find out more!