UTG Digital Media se spécialise dans l'installation d'uniques afficheurs et panneaux de signalisation intérieurs et extérieurs. La marque de nos produits de pointe domine le marché canadien. Nos produits de qualité sont entièrement conçus, créés et distribués par UTG. Nous nous engageons à fournir des produits et des services exceptionnels à toutes les entreprises, petites et grandes. UTG Digital Media offre depuis 2004 des solutions numériques complètes, efficaces et durables à des entreprises partout dans le monde.
Offrir des solutions numériques exceptionnelles et rentables qui améliorent les opérations de n'importe quelle entreprise.
Devenir l'un des leaders mondiaux de l'affichage numérique et constamment développer et affiner l'apparence et la conception de nos produits avec les technologies les plus récentes pour maintenir un niveau de qualité et de service élevé.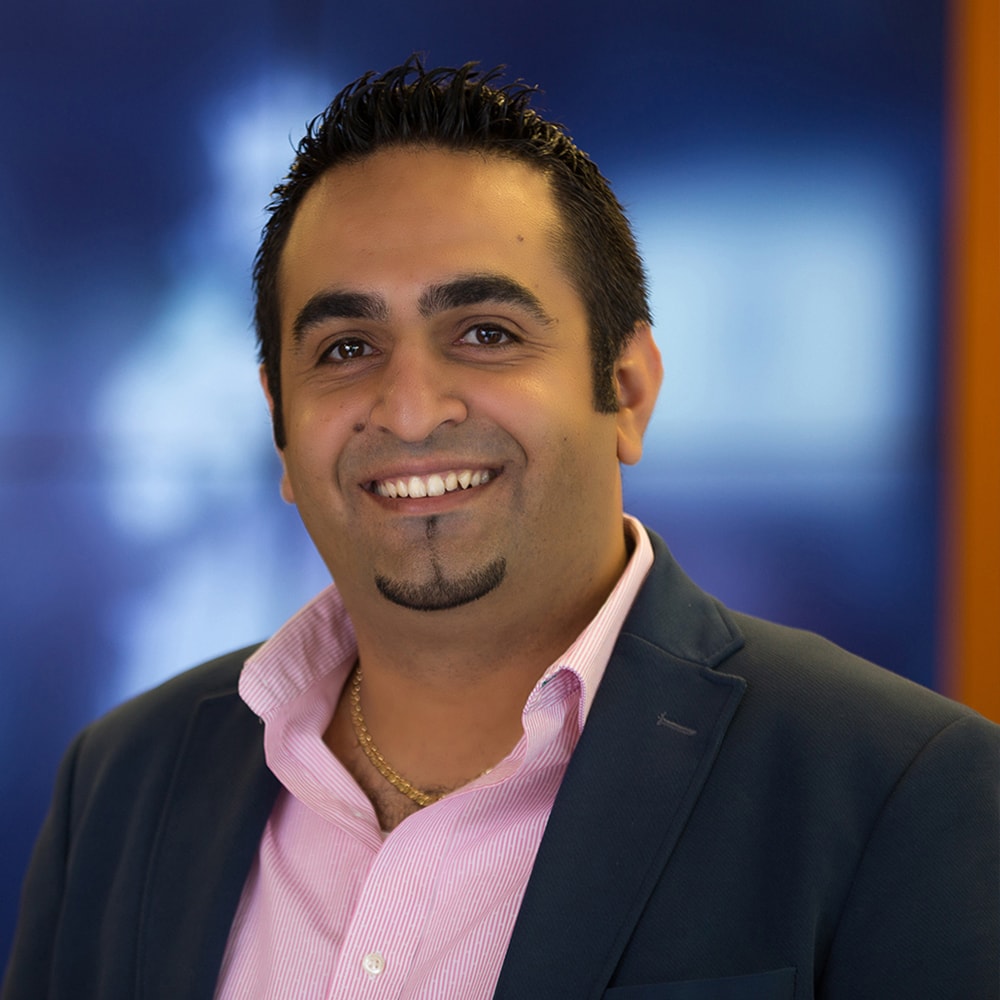 Alan Wehbe
Fondateur et PDG
Alan est un entrepreneur passionné et le « cerveau » de la conception et la fabrication des enfiches numériques, offrant des solutions uniques pour chaque projet.  Rien n'est trop compliqué pour Alan. 
OBTENIR UNE SOUMISSION
DÈS AUJOURD'HUI!
In 2010 we chose UTG Digital Media to supply and install a double sided LED sign. Over the years, their professionalism, knowledge and quick service made the experience easy and pleasant. UTG provided us with excellent advice at all times, answering all our queries and concerns. Very happy with the results. Thanks for the easy decision!
We are very pleased to buy our LED signs from UTG for our schools. UTG team provided us with the best customer service we could ask for. They offered professional assistance with the installation making sure we were satisfied and answer our questions quickly and precisely. Always eager to find the most efficient and cost effective solutions to our needs, Alan and his team definitely proved to be experts in the field of digital signage. Our students can now enjoy top of the line signs to get informed about their school's activities and special events. From all the Assets Department here at CECCE, we thank you all for your great work.
Working with Alan and the UTG team has been an absolute pleasure. From initial contact and conceptualizing ideas that fit our needs, to installation and maintenance, the UTG team has been professional and responsive. Our custom made signs are eye-catching and easy to update. I would highly recommend working with UTG Digital Media to anyone looking to upgrade their brand with great digital signage!
Five years with UTG and their all-in-one advanced system is one of a kind! Compared to the cost of constantly installing printed graphics, the potential of increasing sales and engaging customers was higher with UTG's system's ability to remotely update our content more or less instantly. When installation takes place, no separate equipment is required; A simple plug in the power and access to internet to update content remotely from head office and the screens are on. The support team is excellent and always available for any questions or issues.
UTG Digital Media develops our digital marketing ads that we use on various social media platforms. The ads get a lot of attention and positive feedback for both content and visual effect; they are tasteful and beautifully designed. The team of UTG is cordial, professional and always willing to listen to the clients' needs while providing advice and orientation when needed. The deliveries are done in a timely fashion that respects clients' schedule. We are very proud of our ads when we launch them! We look forward for more projects with UTG!
As owners of the M&M franchise in Rockland, we thank UTG Digital Media for their professional services during and after the purchase of our outdoor double-sided LED sign. UTG's honesty, courtesy and availability whenever needed made our purchasing experience extremely positive and enjoyable. We ended up with a bright and dazzling interactive LED sign. High quality LED signs like the ones UTG manufactures are very hard to find in our area! We will definitely recommend UTG's products and services to the businesses in our region as well as to our franchise network.
UTG made us shine, literally! Everything digital was beautifully laid out and contributed to the Red Carpet Vibe!
How do you bring a small intimate gathering to life? You add digital signage. Thank you UTG Digital for giving us a pop that our guests noticed! UTG's stylish and functional signage allowed us to replace the bulky display that we had previously used and the split screen technology gave us the ability to educate our guests and recognize our sponsors at the same time.
Working with UTG was a great experience for us. They were very patient and great at offering advice on how to maximize the benefits of their products. Their screens really helped our event to stand out from the crowd and added huge value to our partners by giving them a promotional platform that actively engaged potential customers.
We've contracted a lot of suppliers over the years, and found UTG Digital Media to be excellent to work with. From the initial contact with Sales through to Jean at removal, we experienced prompt and reliable service. We will be in contact for further rentals.
'Working with Alan and his team made the process so simple and stress-free. The screen was even specially formatted to fix our needs, and they came to our site to install and make sure we had the best service possible. Would absolutely use again since the quality of the screen has stayed the consistent the last few months and is used outdoors. Very easy to use, looks great and can always reach out to UTG we if have questions.