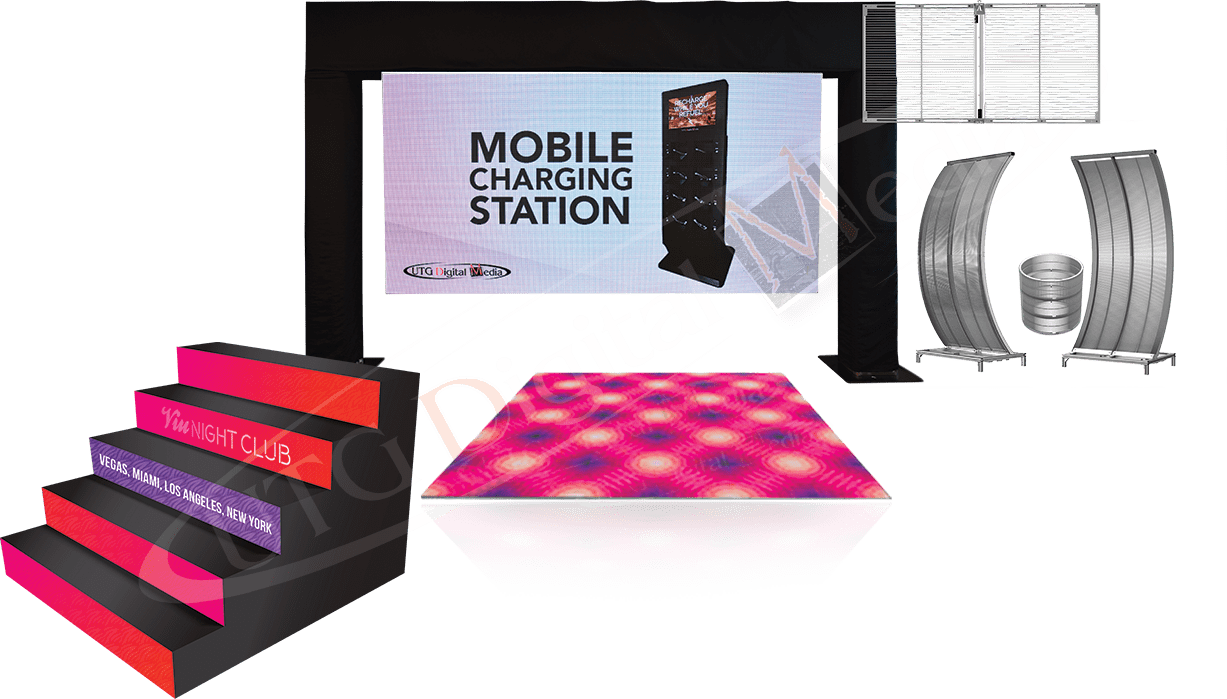 Finding the right Indoor LED screen for your business is easy. From small to large LED walls, stairs, dance floors, ceiling and more, UTG's Indoor LED screens are guaranteed to capture your audience's attention on the spot! Nightclubs, car dealerships, events, and many other industries see increased profits through advertising with LED signage. Our Indoor LED options include LED Screens, Stairs, Transparent LED, LED Floors and more… All of our products are also available for rent!
Transform the look of your business with UTG's modern customized technology that will give your business the impact it deserves! UTG Digital Media's innovative LED Stairs are revolutionizing today's digital signage industry around the world. Their unique abilities provide real-time programming and deliver mind-blowing visual content simultaneously.
Fully customizable in size. This innovative digital solution is suitable for any type of event, private or corporate, trade show, shopping malls, nightclubs, airports and more. UTG's Indoor LED Screen exceeds all expectations with its durability, stability, and exceptionally vivid image quality. Our LED line is manufactured using the highest quality LED components in the market today. Available for rent!
For indoor and/or outdoor use, UTG's C-THRU Transparent LED screens bring a stunning, attractive and cost-effective digital solution to businesses that want to deliver engaging and powerful messages to their customers. Various options of Transparent LED screens are available and customized to businesses' needs and budget to boost sales and return on investment.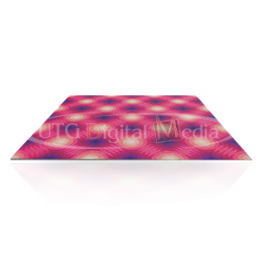 Give your special event the wow factor it deserves with UTG's LED Floor. A product guaranteed to dazzle you and your guests! LED floors are ideal in cutting edge night clubs as dance floors, casinos, car dealerships, staging, runways and more…
Whether you want to stand out as a DJ, in your night club, or promote your products at a trade show, the best most engaging way to do that is with our portable LED DJ Booth! Plug and play! Ideal in parties, nightclubs, mobile DJs, banquet, trade shows, stage props, weddings, and more…
Features:
High Resolution Full Color RGB LED
Custom built sizing
Wide range of pixel pitch options
Plays Video, Images and Text
Wireless/Wired Synchronized/Asynchronized Control System
Technical configuration and Installation:
Advanced group scheduling
Split screen in multiple areas
Control multiple displays using one control system
Real-time editing with abilities to import graphic, images and video files: .gif, bmp, .png, .avi, .mpeg, .mp4, .flv
Editable message frames with multiple layers, transition effects and video filled text feature
Full control over volume, brightness and contrast
Time and temperature feature
"The Indoor LED Screen and services UTG Digital Media provided us for our Ottawa Welcomes the World event were more than excellent! "
Interested in our LED screens?
View more of our works