UTG Digital Media's (UTG) unique and inaugural LED staircase project in Las Vegas has won the Technical Innovation, Viewing Innovation Award category for the International Digital Signage Awards 2017.  UTG was the first Canadian company to enter into the Awards that honour the world's most excellent digital signage campaigns, content creation, creativity and technology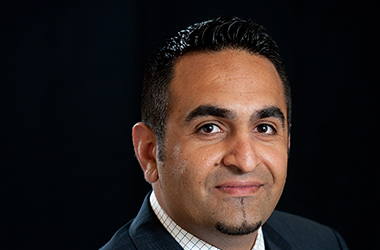 Alan Wehbe, Founder and CEO of UTG Digital Media, is very happy to garner attention for his city internationally.
"Ottawa is innovative! We at UTG know digital signage, we develop them, we create them and we customize them based on what our clients' need." He said. "We take pride in our work and winning this international award for our LED Staircase bears a great testament to our company's innovation, success and expertise in the field of digital signage".
It's all about the quality!
UTG Digital Media's innovative LED staircase in the JEWEL Nightclub at the ARIA Resort & Casino in Las Vegas, Nevada revolutionizes today's digital signage industry around the world. The avant-garde design concept features thousands of LED ribbons blended seamlessly with UTG's LED staircase to create an extraordinary and elegant atmosphere. Equipped with UTG's exclusive cabinet design, the LED stairs are shock-absorbent and display text, images, videos, or a combination of mediums. The content for JEWEL's LED Stairs is created by Project Neico.
About the Digital Signage Awards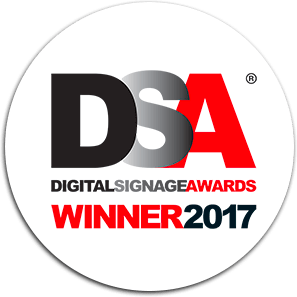 The International Digital Signage Awards are completely independent and aim to recognize great companies, great projects, great content and great campaigns from across the world. The judging panel comprises expert judges chosen for their experience in the industry and its many skills and disciplines. The list of the 2017 awards winners can be found at: http://www.doohdas.com/  The Digital Signage Awards (DOOHDAS) re-open for entries for the 2018 Awards on June 1, 2017.
About UTG Digital Media

UTG develops and provides indoor and outdoor digital signage solutions (LED/LCD) and touch screens proved to deliver engaging result-driven experiences.  UTG is committed to providing flexible services, high-quality customized products, and successful business relationships while providing the most advanced digital business solutions. Based in Ottawa, ON, Canada, UTG Digital Media has been delivering cutting-edge digital technology since 2004.