What can be a better Christmas present than a cool hat? Well, many things… but what about an insanely awesome LED Hat with customizable floating text on it?! A spark in your eyes tells me that I got your attention! I can see that you are eager to learn what makes our Digital Hat so special, and you will find out soon enough. Grab a cup of coffee and get ready to be amazed. But first, a little story.
2017 Santa's Parade of Lights in Orleans
It all started there. UTG was part of the parade, showing some Christmas videos on our awesome LED Trailer Screen (as you can tell, we attach displays everywhere we can). Many people have noticed that we were wearing strange hats – they had little LED screens on them! The whole thing was a blast for us and we got a lot of positive feedback. What we didn't expect is a big interest to what at that time seemed like a small gadget! People were amazed asking us where they can get that digital hat. By the end of this of this blog, I will tell you exactly how to get it!
Who should get the Digital Hat?
Well, the hat can be a great present for pretty much anyone! It is fun, interactive and definitely original – nobody expects a hat with an LED screen on it! This special digital hat doesn't only rock the holidays, it also makes an awesome gift for any occasion… or a gadget for sports team, fan clubs, parades, corporate events… the possibilities are endless!
Customizable and cozy
Both the hat and the LED message display can come in different colors. Its light weight doesn't bother you while you are wearing it (you just look cooler, that's all). You can customize the message that goes on your hat through a phone application called iSlogan. You can write anything you want! (Remember those fun times with a calculator?). The display can be detached so you can wear it as a regular hat. If your display dies, you can always charge it with a charging cable that comes with the hat. Interested? Let's talk about the buying options.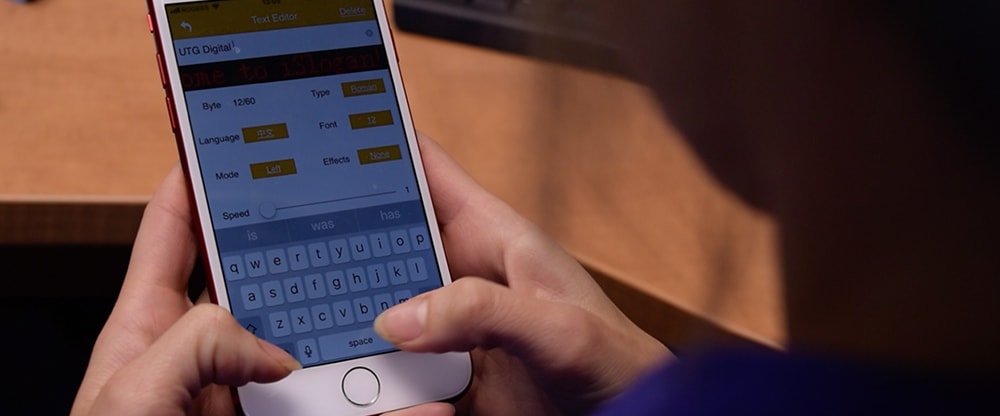 How do I get my own LED hat?
Currently, there are a few ways of getting it:
Come to our office. The easiest way would be to stop by at our head office located right next to the driving school on Canotek road in Ottawa
Call us. You can order it through a phone call at 613-695-5550
Send us an email. Don't want to call? Talk to us at [email protected]
Not from Ottawa? Don't worry, we got you covered. We can send you the hat via mail anywhere you want!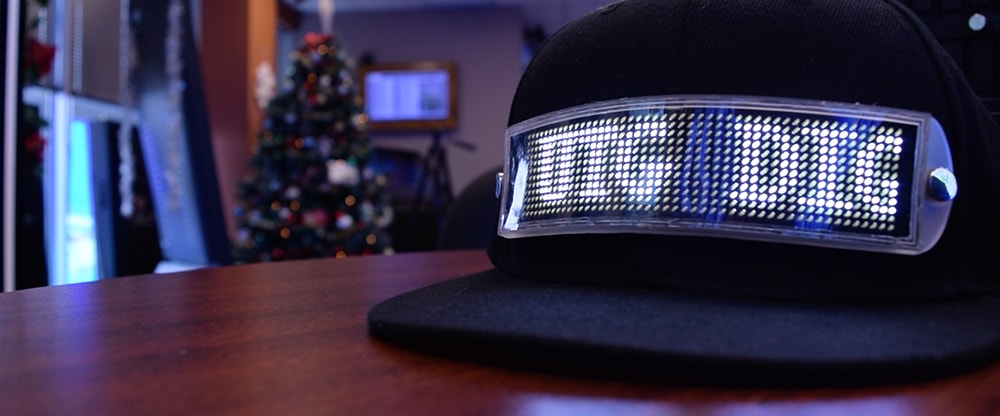 Conclusion
This cool piece of clothing / gadget is pretty fun. After all, it is a hat…with an LED screen on it! Too bad it doesn't have wheels (see: LED Trailer). Let us know in the comments what you think about our idea and share this with friends so that everyone can appreciate the awesomeness of LED screens on your clothing. Who knows – we might be starting a new fashion trend here!