After the major success of its revolutionary award-winning LED staircase project in Las Vegas, UTG's LED stairs unveil next inside the CF Toronto Eaton Centre, along with an LED Ticker of over 194 ft long.
Toronto, Ontario, Canada (May 10, 2019) – UTG Digital Media, an Ottawa, Canada based leader in indoor and outdoor digital displays and LED signage was commissioned by Axxys Construction to design and install LED stairs and LED Ticker for grand retail expansion at the CF Toronto Eaton Centre.
"It was a pleasure working with UTG on this custom project! The LED ticker and the LED stairs were custom made specifically to meet our client's needs, and Alan and his team provided great personalized service," says Jenna Theopoulos, Project Manager, Axxys Construction.
The stairs were custom made for the expansion. They are 27 feet long and count 13 shock-absorbent steps, all of which can display text, images, videos or a combination of mediums. They provide real-time programming and deliver visual content simultaneously. Up close, the staircase's unique cabinet design involved inserting UTG's custom made cabinets inside the front panel of each step and then installing custom-fit LED modules. Durable, transparent plexiglass was then applied to protect the modules. The look is complete and seamless once thousands of LED ribbons are blended with the LED lights of the stairs.
"As an Ottawa based company, we are proud to deliver on unique and innovative digital products, especially after the major success of our LED stairs in Vegas. It was a pleasure working with the Axxys team on this unique project in Canada for the retail industry," says Alan Wehbe, Founder and CEO, UTG Digital Media.
UTG has also installed a P6 LED Ticker over 194 ft long that displays high-resolution scrolling text. The custom LED Ticker extends from one end to the other wrapping the inside and outside corners of the expansion space.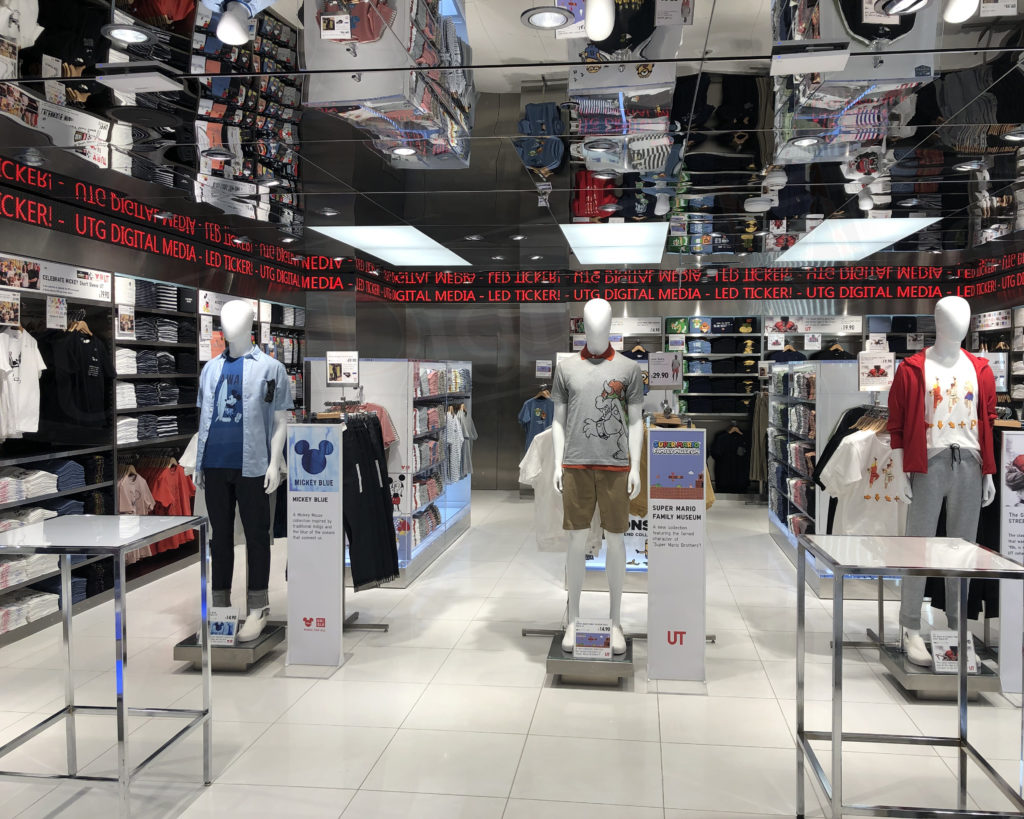 Founded in 2004, UTG Digital Media is a leading Canadian brand in dynamic indoor and outdoor digital signage and displays. UTG proudly designs, develops, and distributes 100% of its quality products, effectively delivering digital solutions to businesses worldwide.
To learn more about the project, please contact our marketing team.